The Social Service Club

Introduction
The Social Service is one of the active clubs in DWIT established with an aim to involve students of DWIT in social service. It was established in 2013 with a group of people who were interested to contribute to society. The main motto of the club is to make students aware about their social responsibilities. From the establishment phase of the club, it has been trying to help the society through different activities.
Club Vision
The mission of the club is to conduct events to help those who need our help by positively impacting their lives in every possible way. We want to focus on all those small factors and events that we ignore in daily activities.
Club Mission
Our club plans to be the voice of those who cannot speak for themselves. We want to bring the best possible change and contribute to the society by encouraging the students to actively participate in the club activities.
---
The Social Service Club | 2022 - 2023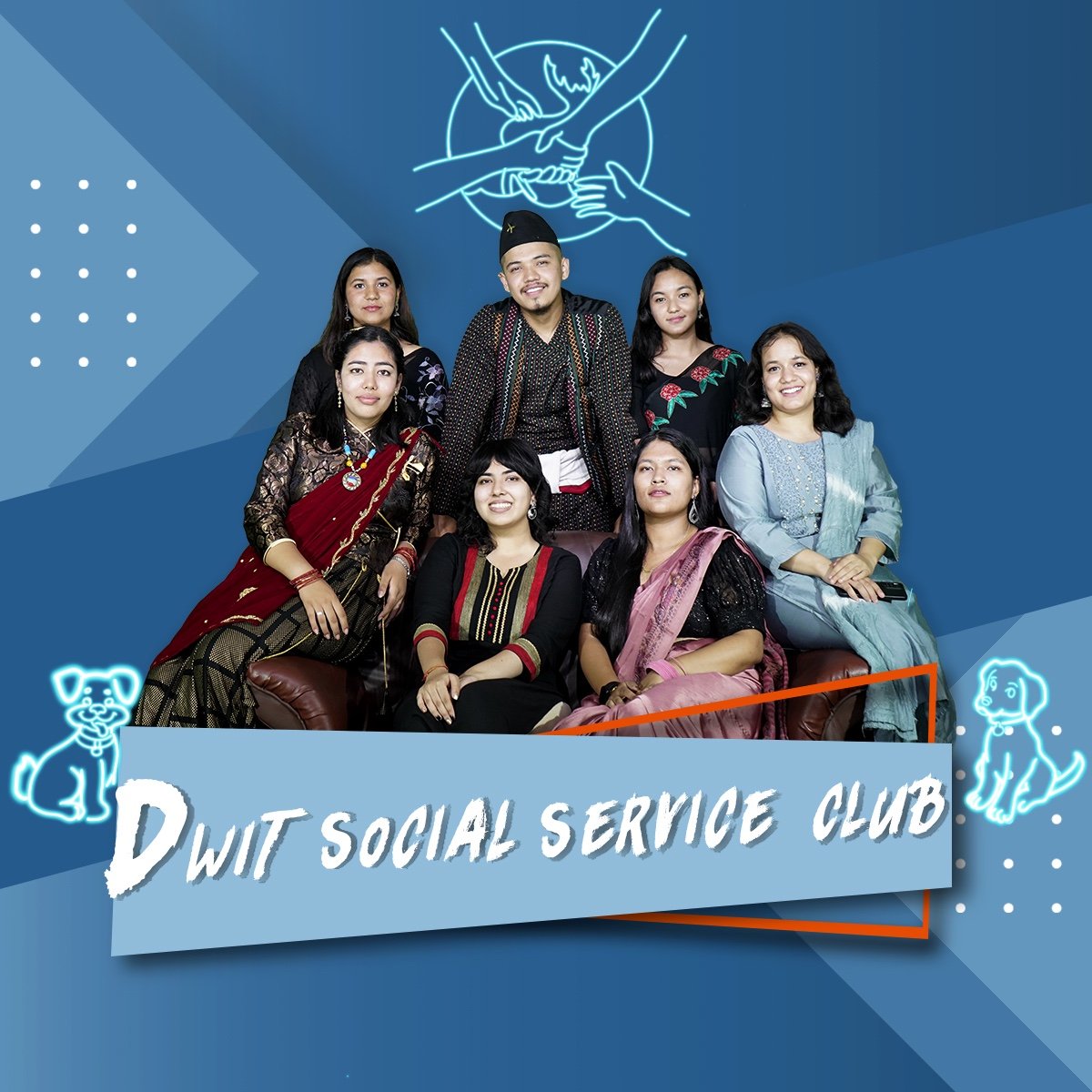 President
Simran Tamrakar

Vice President
Richa Rajendra

Members
Aaryan Baidhya  Mandika Thapa Magar  Aryana Lamichhane  Sumegha Shrestha  Sheetashma Karki 
---
The Social Service Club | 2021 - 2022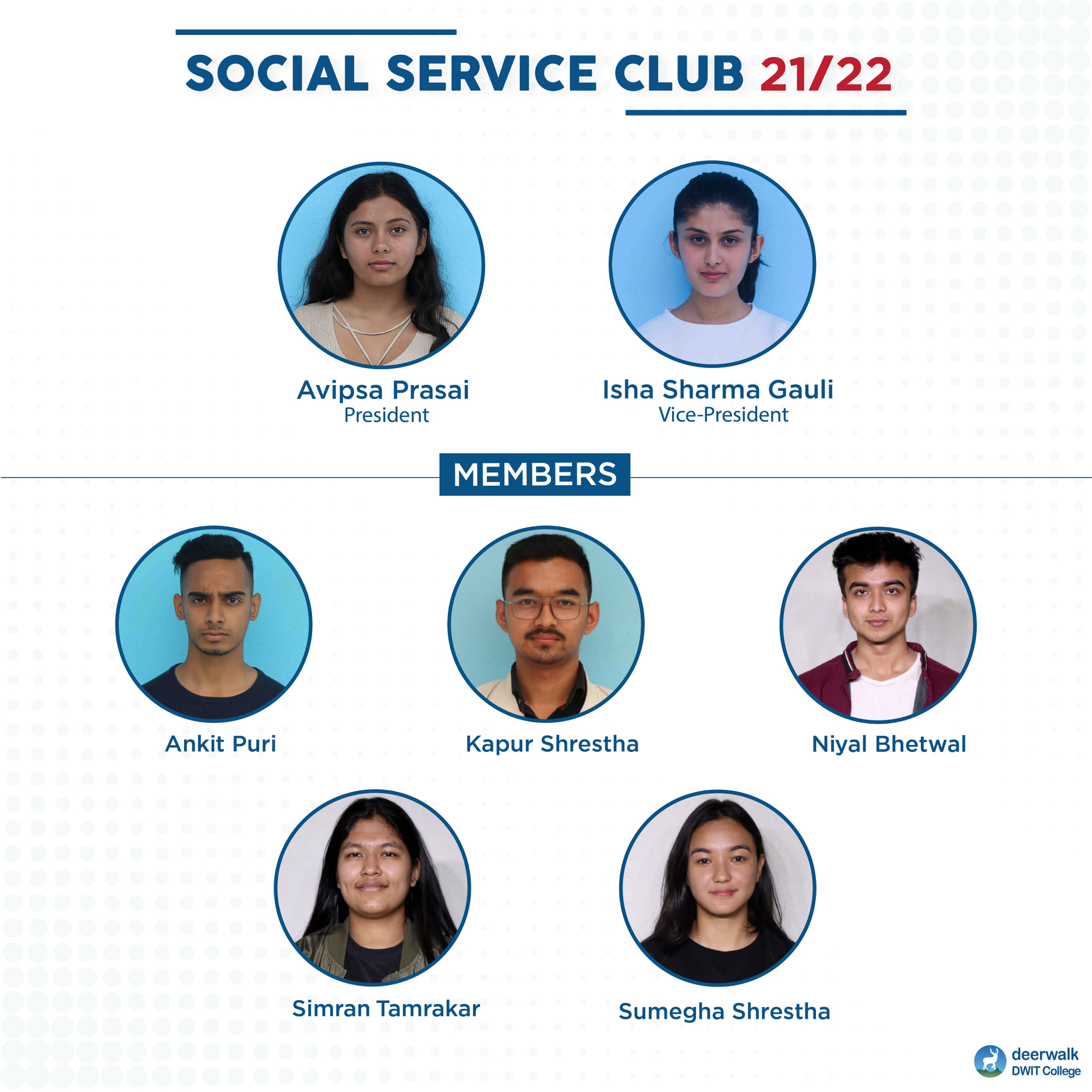 President
Avipsa Prasai

Vice President
Isha Sharma Gauli

Members
Sumegha Shrestha  Niyal Bhetwal  Ankit Puri  Kapur Shrestha  Simran Tamrakar 
---
The Social Service Club | 2020 - 2021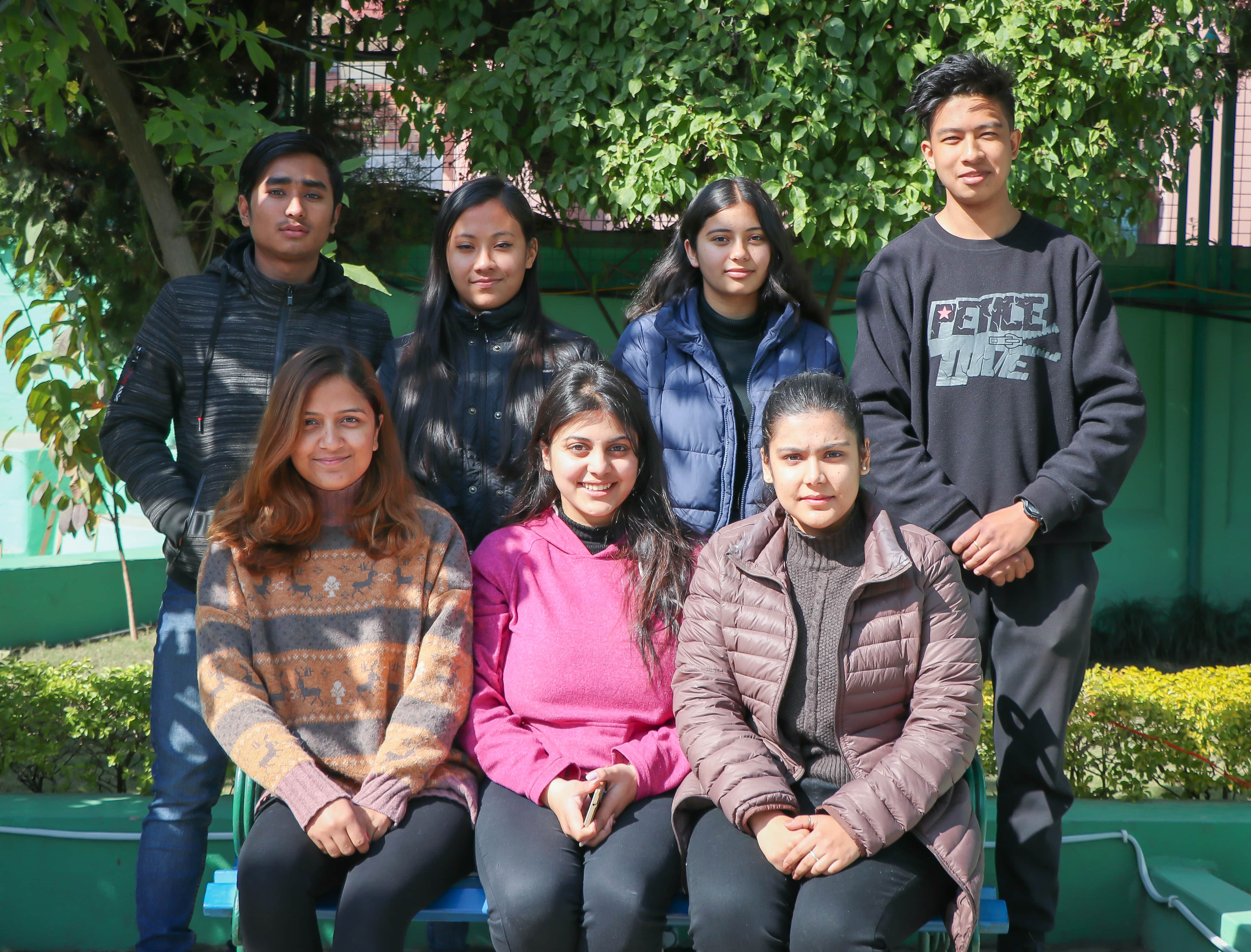 President
Sanjiwani Jha

Vice President
Pradeepti Aryal

Members
Mokshada Poudyal  Sanjana Dangol  Prayash Joshi  Avipsa Prasai  Prithvi Khawas 
---