The Hiking Club

Introduction
Hike Club is one of the enthusiastic club, formed to organize college hiking events not only to explore places but to explore yourself. Since the establishment of the club, it has been able to provide wonderful hiking experience for students and college staffs. With the advice and suggestions of Mr. Surendra Adhikari, the club is able to successfully conduct many hiking events. Besides hiking, club has been able to conduct cycling, two day hiking and Hiking For Education (HIFE) successfully. Many adventurous activities are more to come.
The Hiking Activities are posted on Everest Uncensored blog. You can visit here Everest Uncensored.
Club Vision
To organize hike to different hiking routes around Kathamndu valley and also outside valley.

To encourage every DWIT family member to hike and establish connection with friends and nature.
Club Mission
Apart from travelling to many destinations, the club is always dedicated in wellbeing through connection with nature. The activities are intended to have break from busy schedules during weekdays by nature exploration and also build communication among the DWIT family. We also focus in real life problem solving and making quick decisions during the time of need and figure out possible solutions.
---
The Hiking Club | 2022 - 2023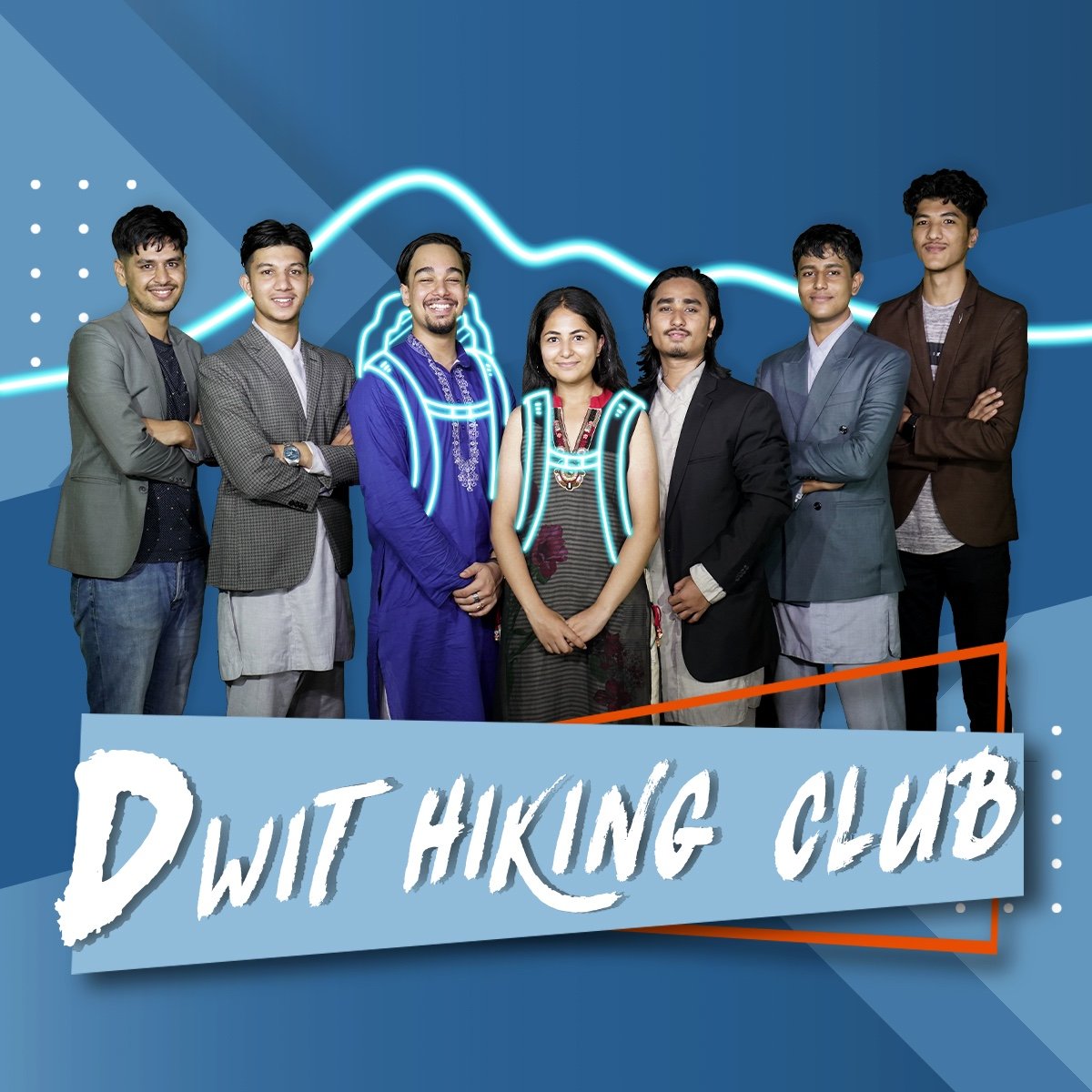 President
Shambhav Acharya

Vice President
Prayusha Acharya

Members
Shrey Dip Bhandari  Shashwot Upreti  Ananta kandel  Pranaya Shrestha  Prithvi Khawas 
---
The Hiking Club | 2021 - 2022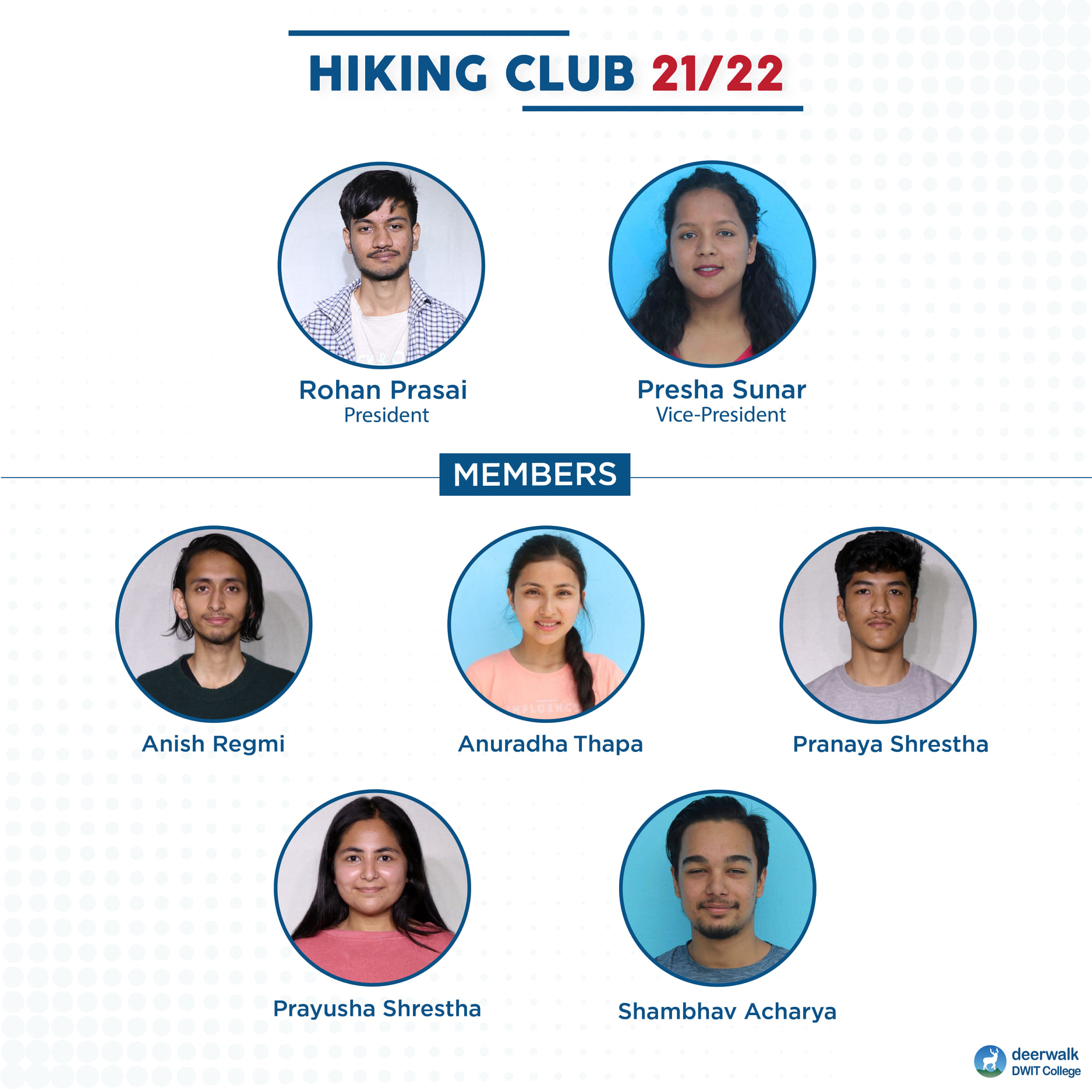 President
Rohan Prasai

Vice President
Presha Sunar

Members
Prayusha Acharya  Anish Regmi  Anuradha Thapa  Pranaya Shrestha  Shambhav Acharya 
---
The Hiking Club | 2020 - 2021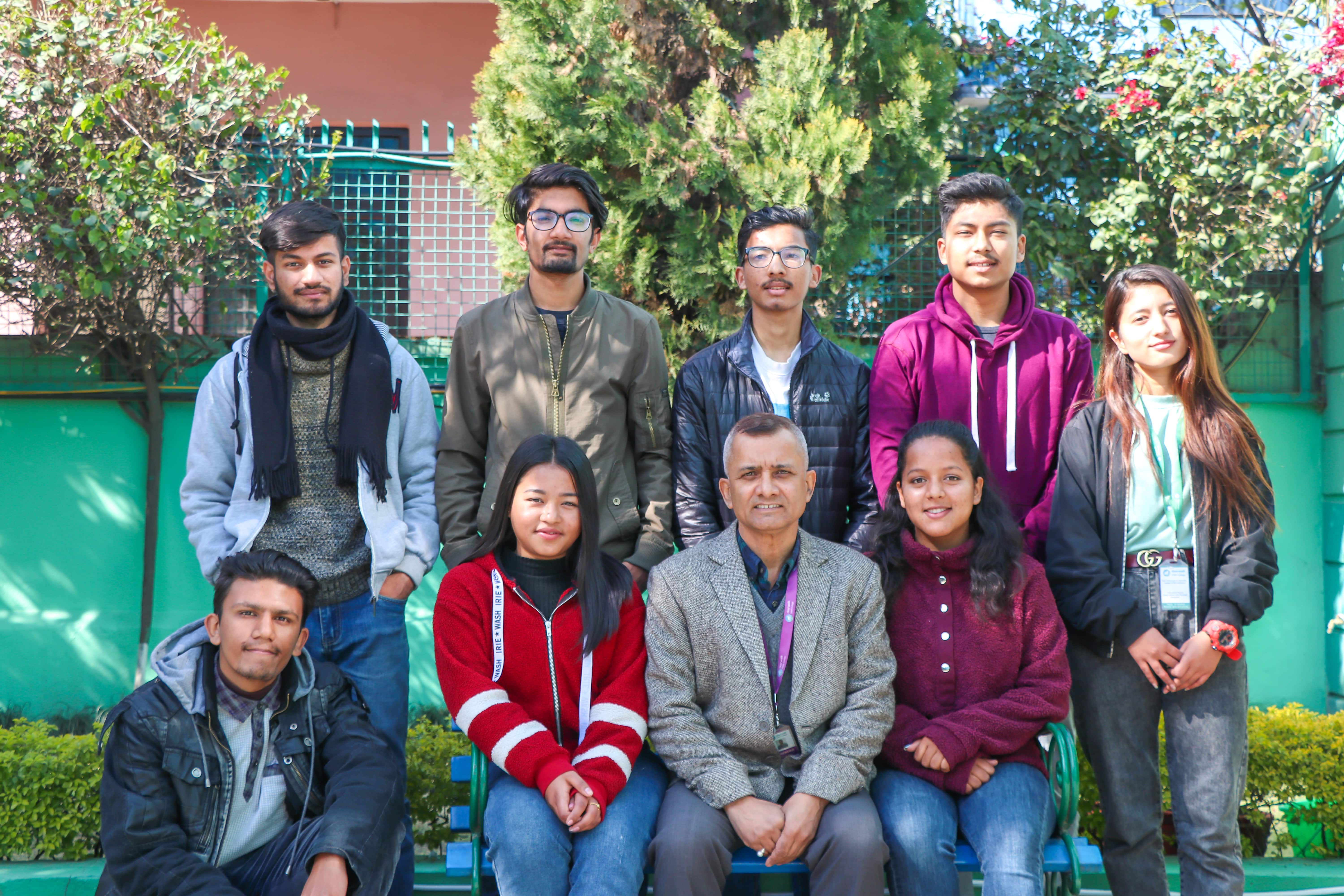 President
Aashish Sapkota

Vice President
Rohan Prasai

Members
Presha Sunar  Anju Shrestha  Phanindra Nath Panta  Sairose Shrestha  Sejal Katuwal  Suraj Bogati 
---