The DWIT Sports Club

Introduction
DWIT Sports Club take responsibilities for all the sports activities concerning DWIT. We organize various intra-college activities and we also represent the college for different inter-college activities too. We supply sporting kits to the students. And we also encourage the students to participate in our sport events.
Club Vision
Improve the sports situations of the college. Focusing on every sport as far as possible and conducting sporting events with active participation.
Focusing on not only intra-college events but also participating in various inter-college events and represent the college. Also, conducting various e-gaming tournaments in collaboration with Software Club.
Club Mission
Increase the participation in Inter College Tournaments and to continue with the Intra College tournaments. We try our best to give wings to the student's sporting desires. We encourage female participation in different sports activities too. We are also looking forward to collaborate with different internal and external organizations.
---
The DWIT Sports Club | 2022 - 2023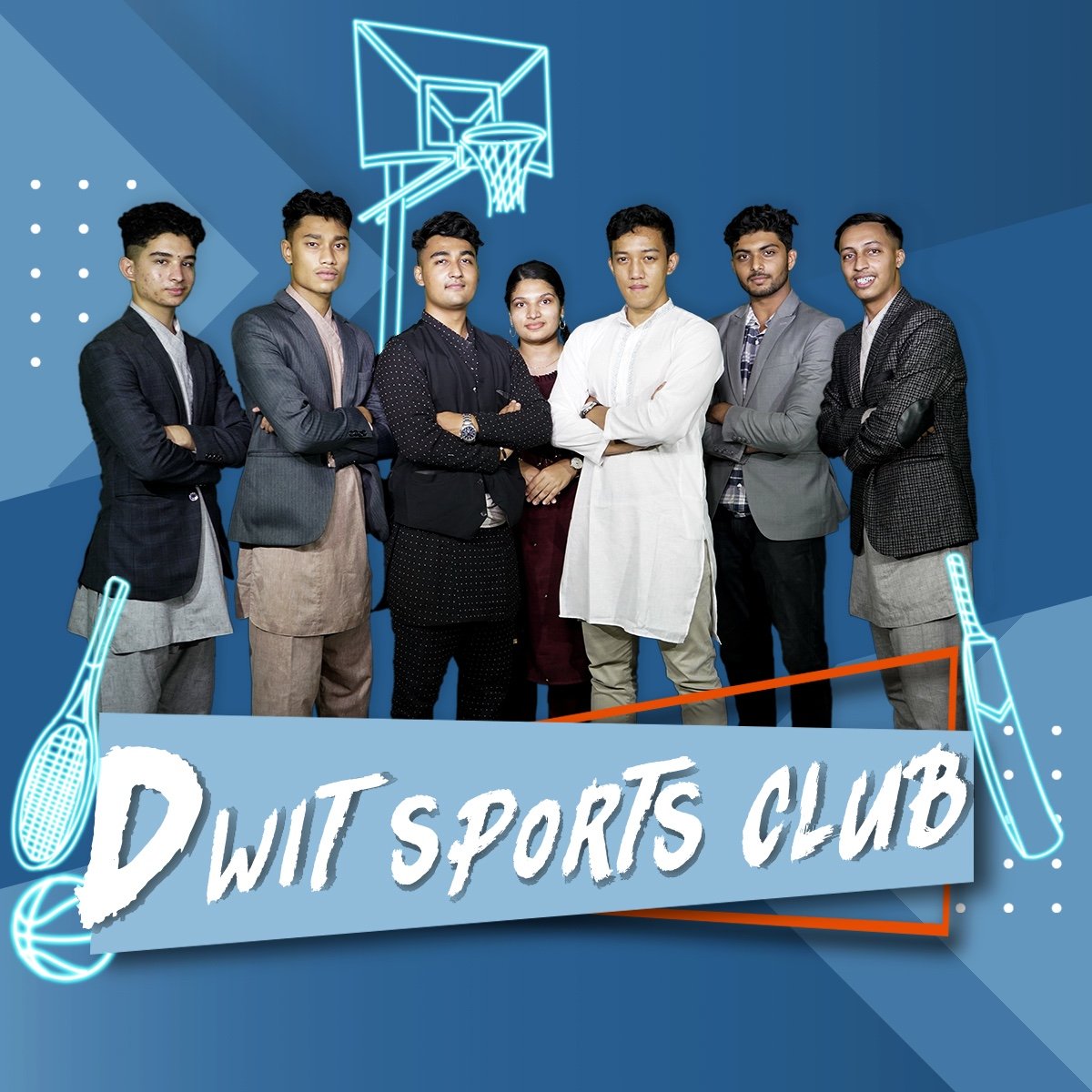 President
Ishant Gurung

Vice President
Sudin Rajbhandari

Members
Tejesh Shrestha  Swogyan Bhattarai  Aashish Sapkota  Sadikshya Ghimire  Aaryan Risal 
---
The DWIT Sports Club | 2021 - 2022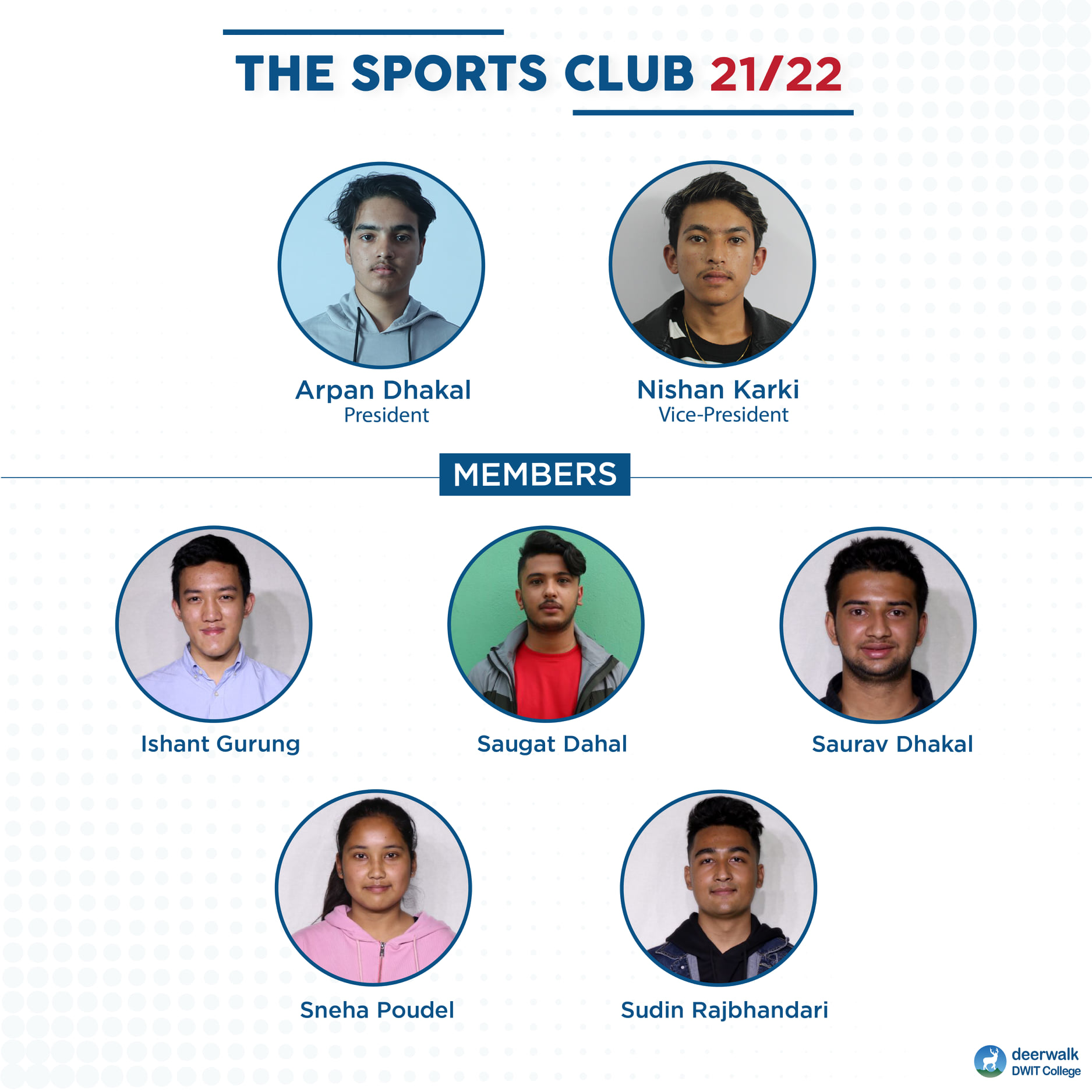 President
Arpan Dhakal

Vice President
Nishan karki

Members
Sneha Poudel  Saurav Dhakal  Ishant Gurung  Saugat Dahal 
---
The DWIT Sports Club | 2020 - 2021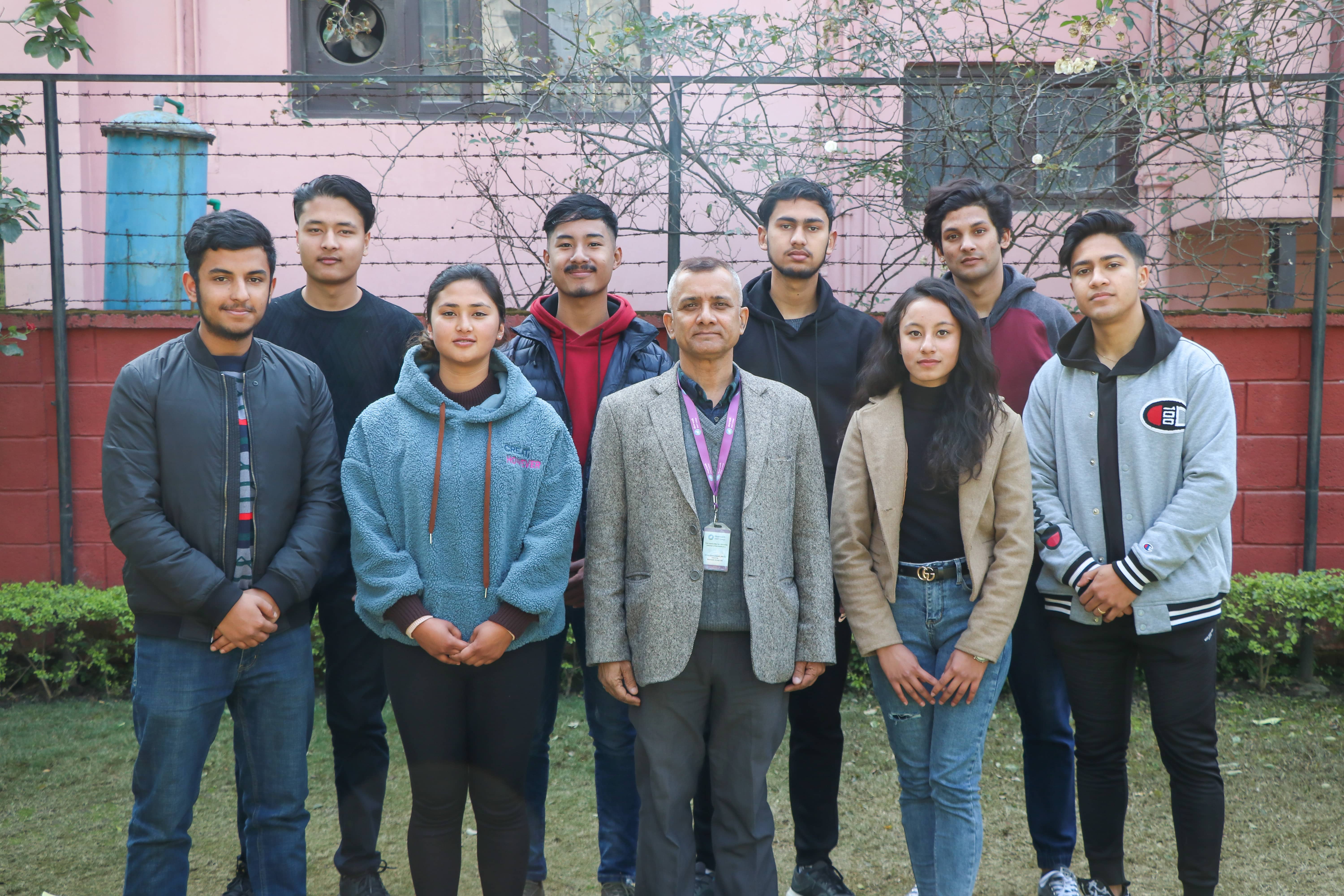 President
Prashant Neupane

Vice President
Samil Shrestha

Members
Neha Shrestha  Deena Sitikhu  Pratyush Singh  Sushovan Khanal  Bibek Khatri  Raj Sanjel 
---
The DWIT Sports Club | 2019 - 2020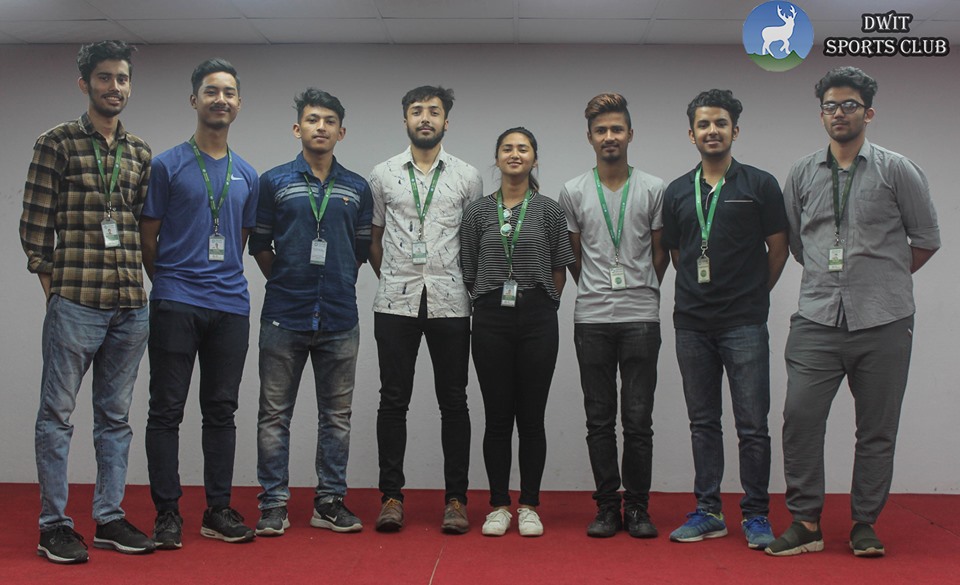 President
Nischal Rimal

Vice President
Biplov Khanal

Members
Nishan karki 
---